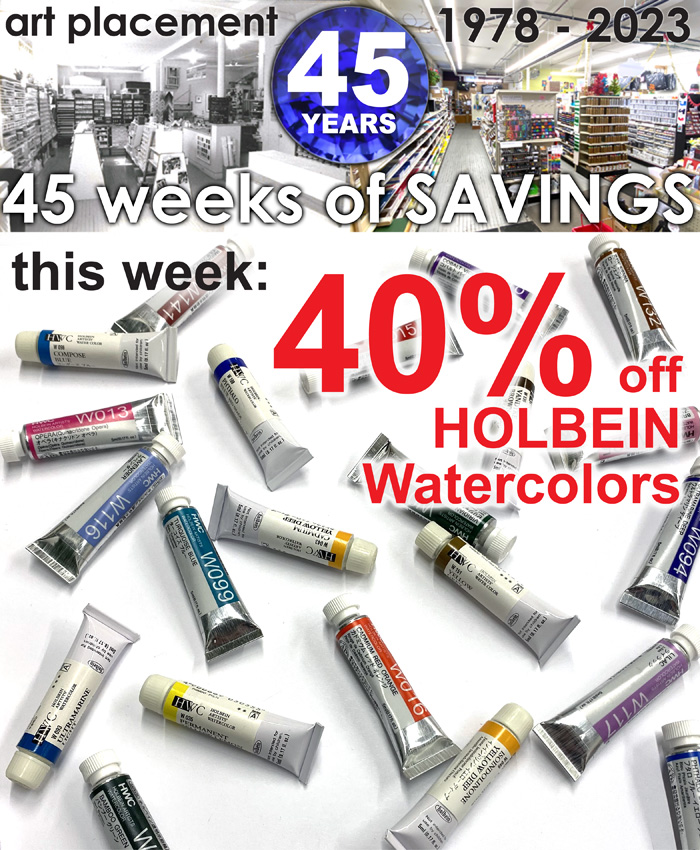 *Remember, Sale Discounts apply to regular priced, in stock items. Sorry, no raincheques. Sale discounts may not be combined with any other offer or discount, including student discounts, education discounts, bulk discounts, membership discounts, clearance discounts, and coupons. Special order items do not typically qualify for sale discounts. Feel free to ask for more information when placing a special order.
45 Weeks of Savings
WEEK 22
May 29 - June 4, 2023
40% off Holbein Watercolors!
This week, enjoy the exceptional quality of Holbein's Artist Watercolors! Click the links below for more info including color range and regular prices.
Much of the incomparable, world-wide reputation that Holbein enjoys is due to the exceptional quality of their Artist Watercolor. Originally introduced in the early 1920's and now available in 108 highly concentrated colors, Holbein Artist Watercolor is a European style transparent watercolor which preserves the brush handling qualities inherent in Japanese watercolor techniques.
More finely ground than any other artist watercolor, Holbein Artist Watercolor is produced without ox-gall, animal by-products or other dispersing agents. This affords the user greater control in the dispersal of their pigments, enhances handling qualities and delivers color of unequaled intensity, purity and reliability for brilliant transparent washes as well as powerful, clean darks. Holbein Artist Watercolor is specifically designed to rewet instantly and not deteriorate in the tube, pan or palette.
Click here to check out our products page for more information on all of the items that we carry.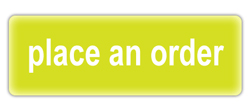 Ready to place an order for pick-up or delivery? Click the button above to order using our online order form, or you can call (306-664-3931) or email supplies@artplacement.com to place an order.
Other things to know:
STORE HOURS:
We're open Monday-Saturday 9AM to 5:30PM and Sunday 11AM and 4PM. FREE downtown parking on Sundays!!
FREE LOCAL DELIVERY on orders over $50:
Place an order by phone or email for pick-up or delivery. FREE Delivery in Saskatoon on orders over $50.