Art Supplies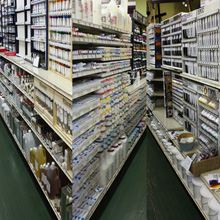 The best art supply store in Saskatoon and Saskatchewan! Art Placement has the best selection of art supplies for beginners, professionals, and anyone in between! Click the image for more information on our extensive range of artist materials, including prices.
NEW Products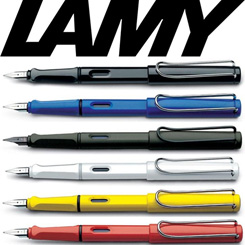 Check out what we have that's new in our art supplies store!
Sales & Promotions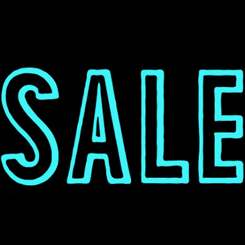 Learn about our current and upcoming sales, specials, and promotions.
BAG SALE!!!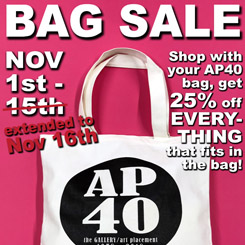 It's another AP BAG SALE! Shop local, do a little good for the environment, and BE REWARDED! Shop with your AP 40th Anniversary Canvas Bag during the promotional period, and SAVE 25% off on EVERYTHING you buy that fits in the bag!