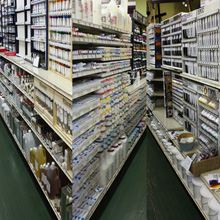 As the number one art supply store in Saskatoon, Art Placement has the best selection in town! Check out our extensive range of materials including acrylics, oils, watercolours, gouache, airbrush paints, stretched and unstretched canvas, paper, brushes, pens, pencils, markers, inks, carving stone and tools, sketchbooks, palettes, and more...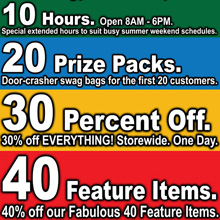 Save the Date! Our 2018 One Day Sale will be on Saturday, June 9th! Our biggest sale of the year gets even better this year, with door prizes, swag bags, 40% off feature items, extended hours, and Jamie-Lou Nicol in store repping Holbein and Strathmore products!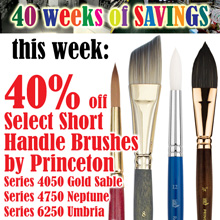 May 22 - May 26, as part of our 40th Anniversary Sale-a-bration, save 40% on a fantastic selection of short handled brushes by Princeton! These top-quality brushes are perfect for watercolour, as well as acrylics, gouache, and other wet media.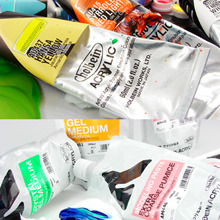 We are super excited to announce that Jamie-Lou Nicol, HK Holbein's Artist & Educator, is coming back to Saskatoon on June 10th to present two demonstration workshops on a fantastic range of Holbein products including Watercolours, Acrylics, Mediums, Gouache, and DUO Aqua Oil!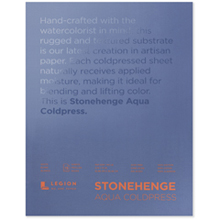 Check out what we have that's new in our art supplies store!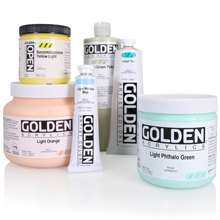 We're super excited to announce brand new colors from GOLDEN are NOW AVAILABLE at Art Placement! Click the image to learn more about the latest additions to GOLDEN's color range.

| | |
| --- | --- |
| | |
| Like us on Facebook | Follow us on Instagram |
Join our email list:
Join our email list if you would like to receive notices about our monthly sales, special promotions, and workshops. Please note: you may unsubscribe at any time.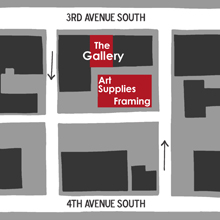 Art Placement is the premiere art supply store in the city of Saskatoon. We have the largest selection of materials for artists of every age and level of experience, from beginners to professionals. Come in and discover one of Western Canada's greatest selections of art supplies...