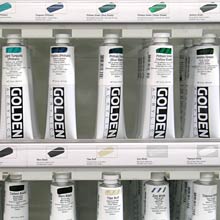 Check out our extensive range of materials including acrylics, oils, watercolours, gouache, airbrush paints, stretched and unstretched canvas, paper, brushes, pens, pencils, markers, inks, carving stone and tools, sketchbooks, palettes, and more...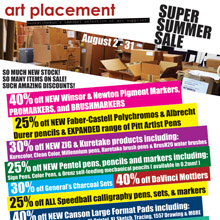 This Sale is NOT a typo. We did not make a mistake. Everything you are about to read, is 100% legit. We've just brought in a TON of new materials, so we're putting them on sale. These are some of the deepest discounts EVER offered on a HUGE selection of amazing NEW products.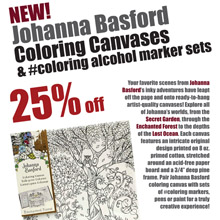 Your favorite scenes from Johanna Basford's inky adventures have leapt off the page and onto ready-to-hang artist-quality canvases! AND they're ALL on sale until the end of September. Pick one up today!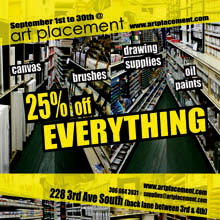 It's that time of year again! September is fast approaching and that means it's time to stock up for back to school! As always, we've got Back to School SAVINGS FOR EVERYONE!