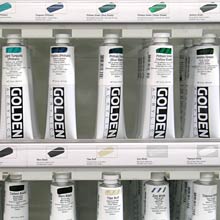 Check out our extensive range of materials including acrylics, oils, watercolours, gouache, airbrush paints, stretched and unstretched canvas, paper, brushes, pens, pencils, markers, inks, carving stone and tools, sketchbooks, palettes, and more...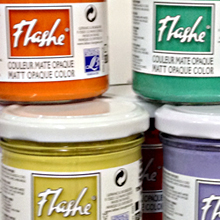 Check out what we have that's new in our art supplies store!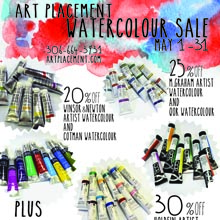 May 1-31 Save on ALL of our watercolour paints, papers, and brushes! ALL watercolour paints are on sale! ALL watercolour paper including sheets, pads, blocks, and rolls are on sale! ALL watercolour brushes are on sale including Princeton Series 7050 100% genuine Kolinsky Sable brushes!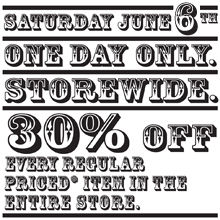 As luck would have it, this year our annual ONE DAY SALE, on the first Saturday in June, also happens to be the province's very first Buy Local Day! Art Placement has been locally owned and operated for 37 years and counting, and we're delighted by the coincidence...