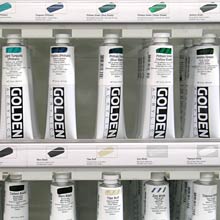 Check out our extensive range of materials including acrylics, oils, watercolours, gouache, airbrush paints, stretched and unstretched canvas, paper, brushes, pens, pencils, markers, inks, carving stone and tools, sketchbooks, palettes, and more...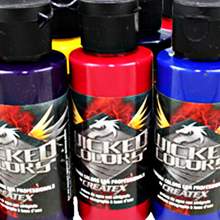 Check out what we have that's new in our art supplies store!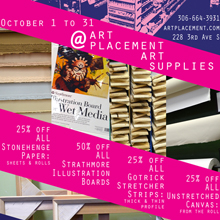 October 1 - 31: Save on a range of painting and drawing supports! 25% off ALL of our Stonehenge papers including all sheets, in all colours and sizes, as well as off the roll. 25% off unstretched canvas from the roll. 25% off thick and thin profile stretcher bars. Clear-out special: 50% off Strathmore Illustration Boards!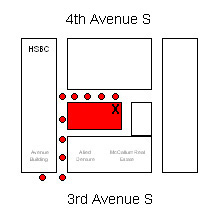 Art Placement is the premiere art supply store in the city of Saskatoon. We have the largest selection of materials for artists of every age and level of experience, from beginners to professionals. Come in and discover one of Western Canada's greatest selections of art supplies...