Current Sale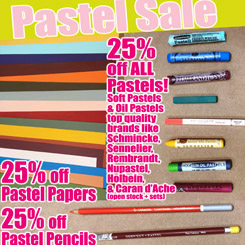 Add some colour to your drawings from May 1 - 31, 2019 with GREAT SAVINGS on a HUGE selection of pastels, pastel papers, and pastel pencils!
Upcoming Sale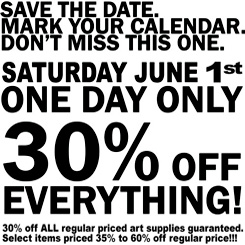 Our Annual One Day Sale is coming up on Saturday, June 1st! 30% off ALL regular priced items throughout the ENTIRE art supplies store! ONE DAY ONLY!
Clearance Special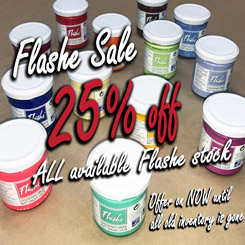 The Flashe Vinyl line is being overhauled in 2019! Some colours are being discontinued, others are being added, and still more are being renamed! As we prepare for the arrival of new stock, we're pleased to offer a clear-out special on all current stock!
Special Promotion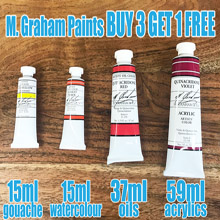 M. Graham gives you one more reason to love their paints: while supply lasts, BUY 3 tubes of acrylic, watercolor, oil, or gouache, and GET 1 FREE!!!