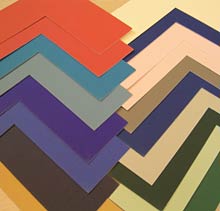 The Gallery / art placement inc's framing department provides a variety of services including metal Frame Chop Kits, custom framing to preservation standards, custom stretchers - stretching artwork, drymounting & plaquemounting, framing "Oversize and Unusual Objects", helpful hints for handling artwork and packing and crating fine art.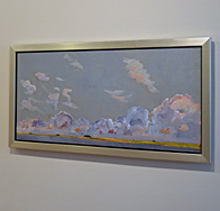 Our framing personnel have great ideas for all your framing needs, everything from diplomas to jerseys, wedding photos, paintings, watercolours, canvas prints, photographs, travel mementos, small objects, and more. If you have something that you think you might want to frame, bring it in for a free consultation and see what might be possible!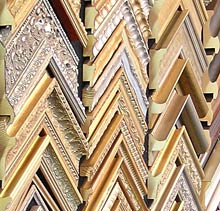 Information about our moulding options and suppliers.
more ...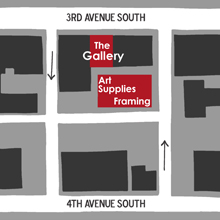 The frame shop is open 5 days a week from 9:00 am to 5:30pm. Located in downtown Saskatoon - "down the alley" between 3rd and 4th Avenue and 20th and 21st Street. Please click for more detailed directions and a larger map.