Products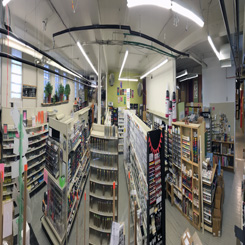 Art Placement is the best art supply store in Saskatoon! We have the best selection of art supplies for beginners, professionals, and anyone in between! Click the image for more information on our extensive range of artist materials, including prices.
Location & Hours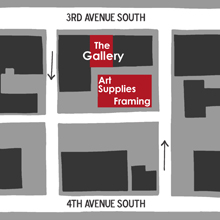 Locally owned and operated, Art Placement is conveniently located in the heart of downtown Saskatoon in a unique back alley location that we have occupied for more than 30 years! Saskatoon's best art supply store is open 6 days a week to meet your art supply needs, with amazing selection, great prices, and knowledgeable staff.
Sales & Promotions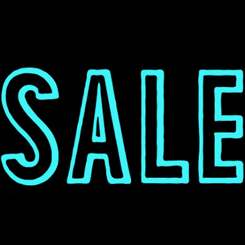 Learn about our current and upcoming sales, specials, and promotions.
COVID-19 Update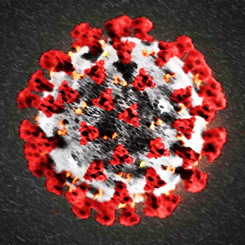 We're open. We're available. Let us know how we can help you.
Reflections of Nature
30th Annual Show & Sale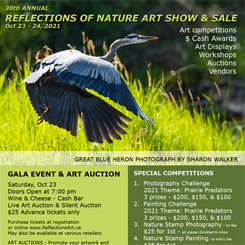 The Saskatchewan Wildlife Association's 30th Annual Reflections of Nature Show and Sale is coming up this October. Enter now to have your art displayed and potentially win one of the cash prizes! Click the image for a PDF with more detail.
Project Ideas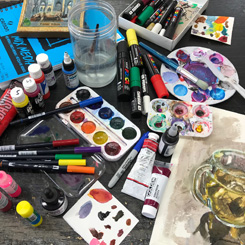 Staying home? Making art? Looking for some guidance to get you started? Or a project idea to mix things up? We've compiled a variety of links and project ideas to offer some inspiration and jumping off points for creative exploration.
Giving Campaign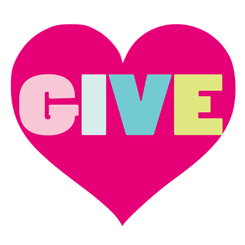 The Giving Campaign continues throughout 2021. Give and you shall receive! Support a local charity or community organization, and we'll give you a little something in return.
Show Your Support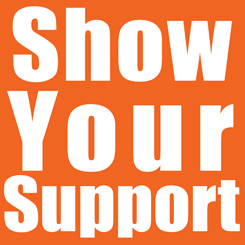 Content Warning: Residential Schools
In Canada, now is a time for listening, learning, and reflection. As a business, carrying on with our operations is a necessity for survival, but a business-as-usual approach that fails to acknowledge the gravity of the current moment hardly seems appropriate. As descendants of settlers, we acknowledge the history of genocide and systemic racism that has existed in Canada in the past, and in many ways continues in the present. Many have been shocked by the recent discoveries of unmarked graves at the sites of former Residential Schools. But these are not discoveries, they are uncoverings. Uncovering a truth and trauma that the Indigenous People of this land have lived with for generations.
We were closed on July 1st because it was a holiday. That said, we chose to observe it solemnly, taking it as a moment to pause and reflect, rather than as an opportunity for nationalistic celebration. There are many wonderful things about Canada, we have many rights and freedoms that the citizens of other nations can only dream of. At the same time, that security and privilege is built upon a history of exploitation, racist policies, and cultural extermination. We acknowledge these facts and commit to being better allies moving forward. We believe in the potential of Canada to be a more just nation. We are moved by the many heartfelt responses and calls to action that have come out of the recent discoveries. Now is the time to listen and learn, but also to show your support and make it visible.
When we returned to work on July 2nd, instead of a "Canada Day" themed sale, for the first two weeks of July we instead discounted purchases for anyone who took action to show their support for residential school survivors and their families. We also committed to donating a percentage of our sales over the period to the Indian Residential School Survivors Society. Many thanks to all who made purchases during the period of July 2 - 17, bringing our donation total to $2,179.00.