BREANNE BANDUR - FUGITIVE JUNCTURES
Reception: N/A
Saturday, September 24
As part of Saskatoon's Nuit Blanche night-time art festival, Art Placement is pleased to host "Fugitive Junctures", a site-specific drawing installation by Breanne Bandur.
This project explores various curiosities through material play as they relate to notions of light. Through drawing, Bandur tries to reach beyond representation or even interpretation towards something more vast, immersive and personal--something existing simultaneously inside and outside herself.
Breanne Bandur (b. 1993, Simcoe, Ontario) holds a BFA from NSCAD University and MFA from the University of Saskatchewan.
Click here for more information about Nuit Blanche and to learn about the other projects taking place that night. https://www.nuitblanchesaskatoon.ca/nbyxe22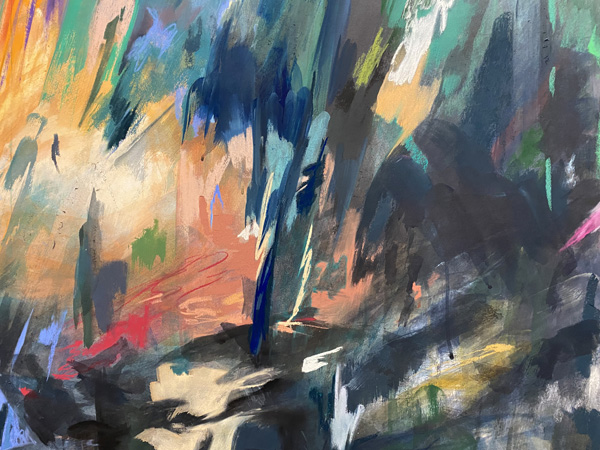 Breanne Bandur, drawing detail, 2022.