Artist Spotlight: RUTH CUTHAND
Reception:

Saskatoon-based artist, Ruth Cuthand, continues to receive acclaim for her work at home and abroad, with two major exhibitions in Spring 2019.
First up, Cuthand will be the focus of an exhibition at Remai Modern in Saskatoon, drawn from the museum's permanent collection. Opening March 13th, the solo presentation will provide a broad overview of Cuthand's work in a variety of media produced over several decades. Click here for more information about the exhibition at Remai Modern. Later in the spring, Cuthand will unveil six brand new beaded disease works in the group show, The World Unseen: Intersections of Art and Science, at the David J. Sencer CDC Museum in Atlanta, Georgia. Click here for more information about the exhibition in Atlanta. From May 20th to August 30th, Cuthand's works will be presented alongside the work of nine other international artists: Scott Chimileski and Roberto Kolter,Anna Dumitriu, Amie Esslinger, Lorrie Fredette, Bojana Ginn, Nathaniel Price, Jody Rasch and Laura Splan who draw upon microbiology, biotechnology, and anatomy in their work. The six newly completed works are part of Cuthand's "Reserving" series. Works from Cuthand's three series of beaded diseases have been collected by presitigious institutions across Canada including Remai Modern, the MacKenzie Art Gallery, and the National Gallery of Canada. Installation photographs are courtesy of the David J. Sencer CDC Museum; photography by Mike Jensen.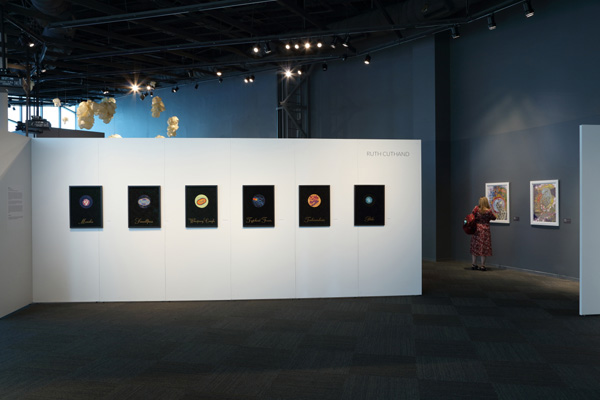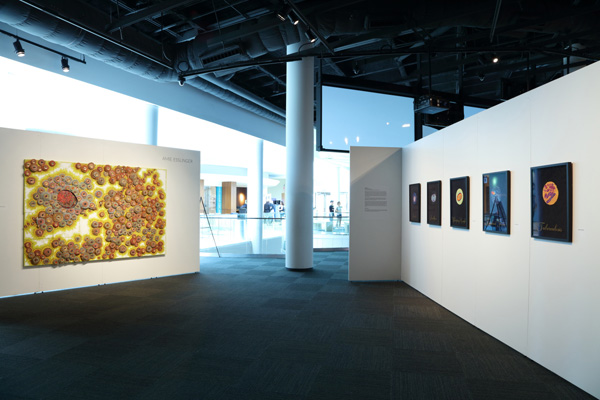 Participation in the CDC exhibition made possible through Creative Saskatchewan's Visual Art Production Grant Program..