ART NOW 2018
Reception: Thursday, September 20, 7PM. Tickets available at artnow.ca
September 20 - 23
Art Now is the largest fine art fair of modern and contemporary art in Saskatchewan featuring emerging and nationally and internationally known artists from galleries across Western Canada. Heading into its third year, the Art Now Fine Art Fair has firmly established itself as a signature fine art event in the prairie provinces. Bigger than ever before, Art Now 2018 will feature galleries from Alberta, Manitoba, and Saskatchewan filling more than 16,000 square feet of exhibition space with new and never-before-exhibited works and interactive installations. Founded in 2016, Art Now is the only art fair in North America that alternates between two major cities. This year, Art Now is back in Saskatoon from September 20-23 at Prairieland Park. Mark your calendars and save the date, you won't want to miss all the wonderful things that Art Now 2018 has to offer.
Tickets for the Opening Night Gala are available NOW at artnow.ca. Click here to learn more.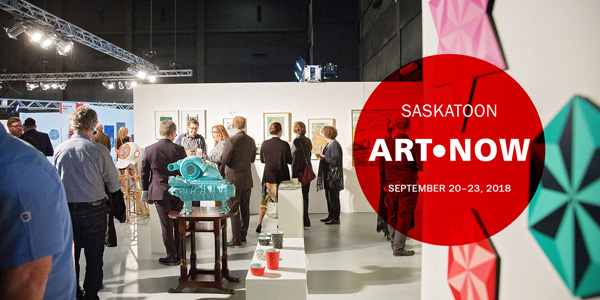 Travelling to Saskatoon for Art Now?
Planning a visit to Saskatoon to attend Art Now? The Sheraton Cavalier in the heart of Downtown Saskatoon, only steps away from the beautiful river bank and Meewasin Trail, is offering Art Now attendees a special rate. Click here for more information and to book your room. The special rate is available until August 20.