Jonathan Forrest - Field Notes
Reception: Saturday, May 31, 2 – 4 pm
May 31 – June 26, 2014
An artist's work is not unlike that of an explorer, who ventures into the wild, periodically reporting his findings back to civilization. The studio is the artist's wilderness, a space that is filled with the unknown, with possibilities, and potential discoveries. An explorer brings back records of his exploration - stories, photographs, and artifacts - but an artist's field notes are the art works, themselves.
It is not always possible for a painting to retain the sense of excitement that is achieved in the studio; nevertheless, this is the challenge that Jonathan Forrest has set for himself. His natural openness and curiosity keeps him alert to a range of potential approaches and unexpected sources of inspiration. He strives to side-step his usual habits, the tried and true methods for constructing an abstract painting, hoping instead to "sneak up" on himself. His paintings are inspired as much by contemporary abstraction and the history of painting in general, as they are by the colours of a stained glass window or the shape of a torn mud-flap or flattened cardboard box.
The series of new acrylic paintings included in this exhibition are Forrest's "notes" from the "painting trenches". Since relocating to the west coast in fall 2013, he has devoted himself to a full-time studio practice that is characterized by exploration, discovery, and a search for the unexpected. The broad-ranging works are fresh, playful, and joyous, sometimes challenging but always retaining the energy and excitement with which they were created.
Installation Images: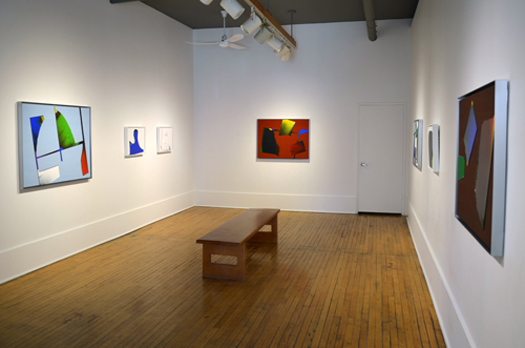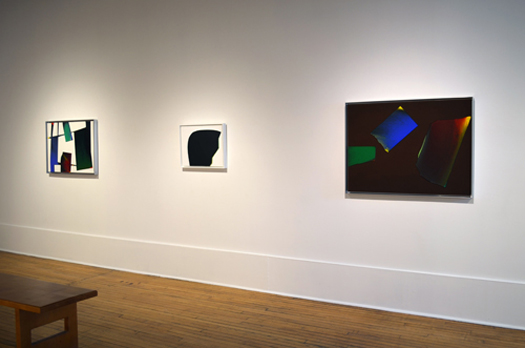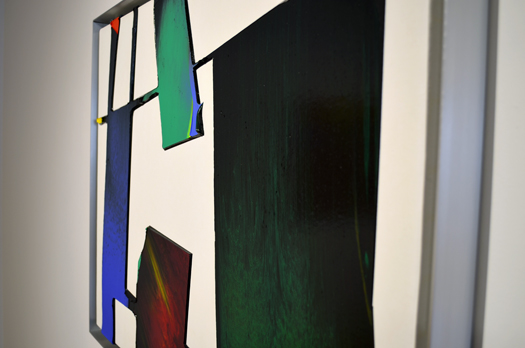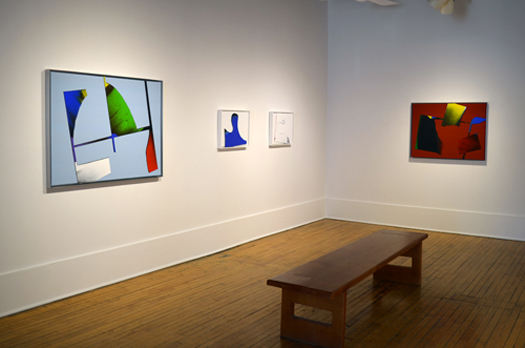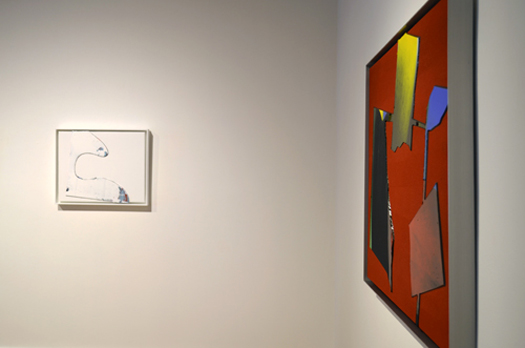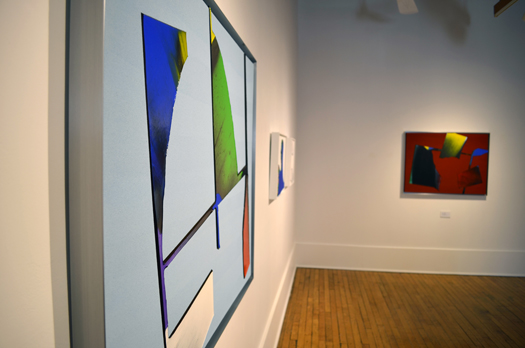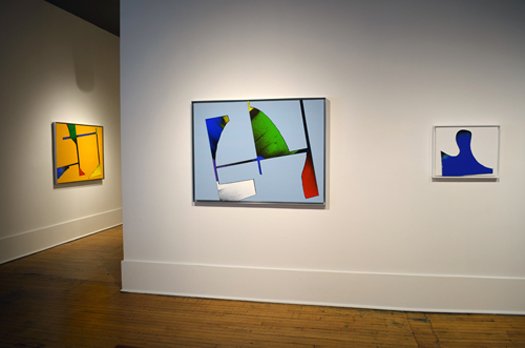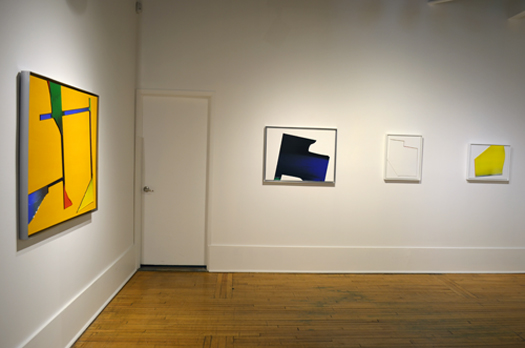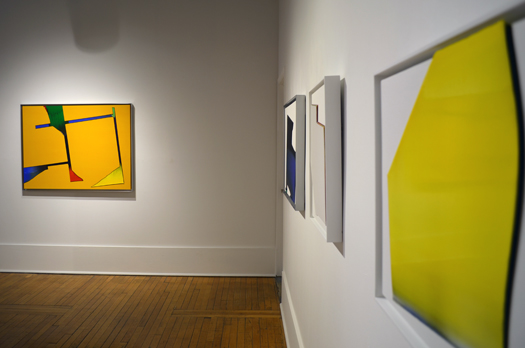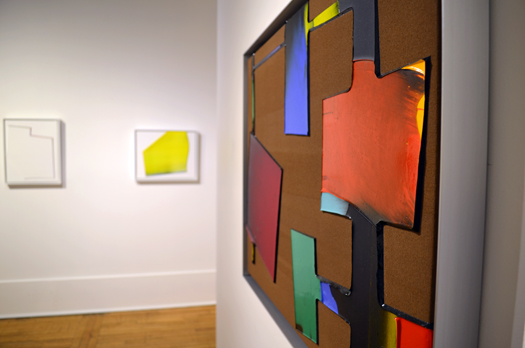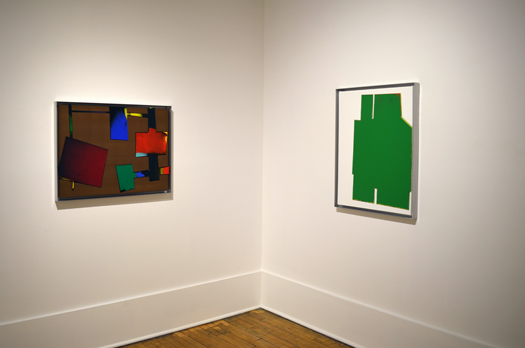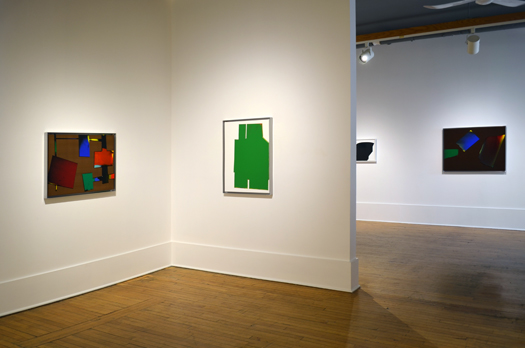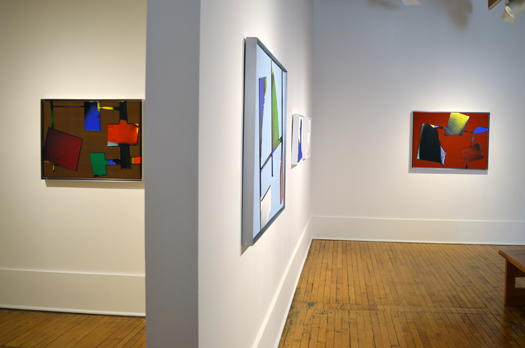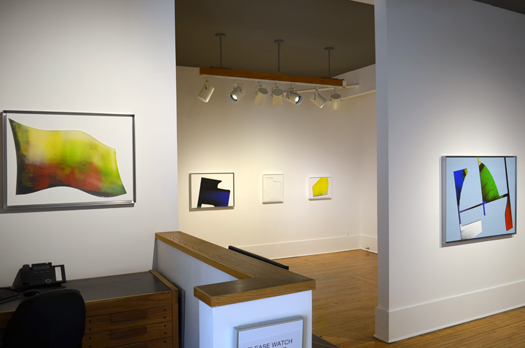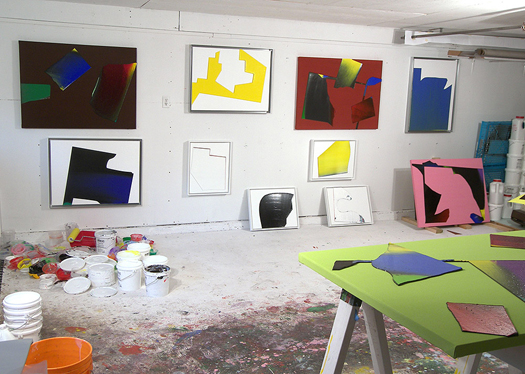 Jonathan Forrest's Studio, April 2014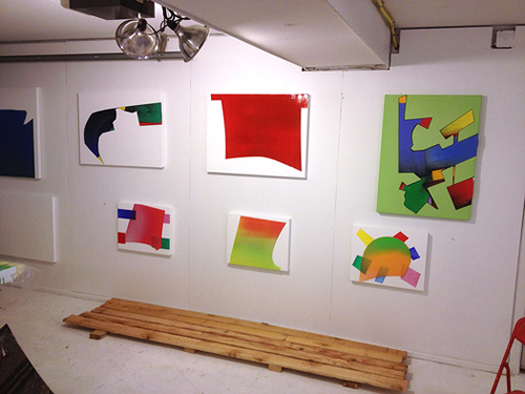 Jonathan Forrest's Studio, November 2013