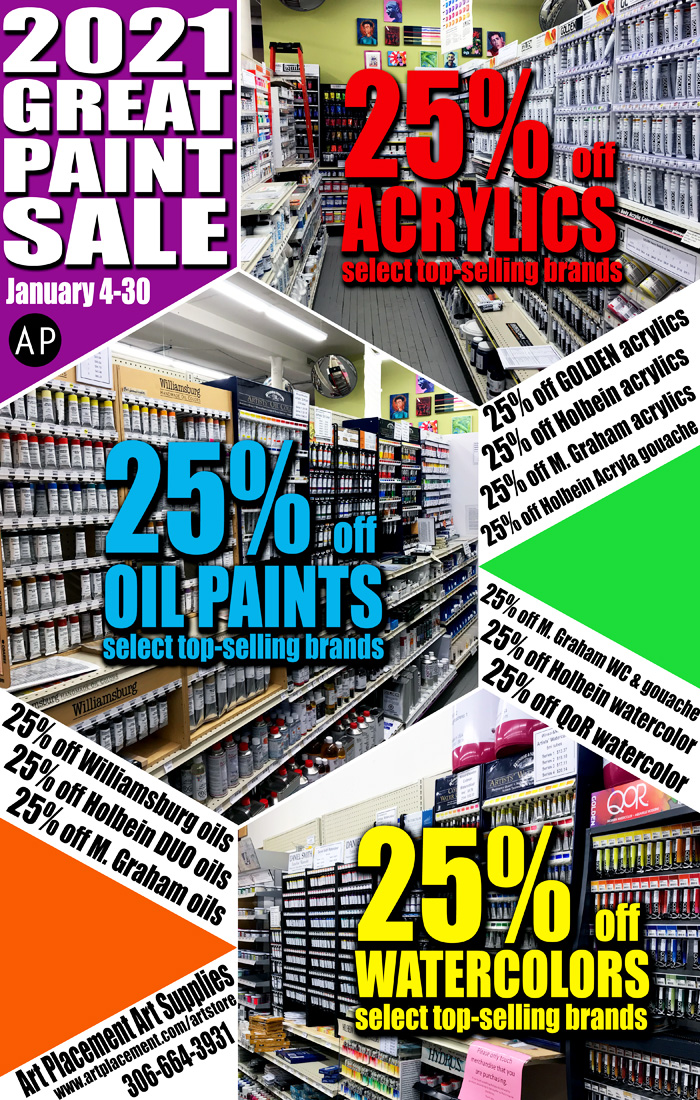 Check out our products page for more info on all of the items that we carry. For questions about our products or monthly sales please call (306-664-3931), e-mail, or stop by the store.

GREAT PAINT SALE
Great savings on a HUGE selection of our top-selling paint lines in ACRYLIC, OIL, & WATERCOLOUR!
No matter what kind of painting you're into, you can stock up for the New Year with great savings on a HUGE selection of our most popular acrylic, oil, and watercolour lines, including mediums, gels, and grounds too!
25% off select ACRYLICS:
25% off select OILS:
25% off select WATERCOLOR & GOUACHE:
Questions?
p: 306-664-3931 ext. 1
e: supplies@artplacement.com
*Remember, Sale Discounts apply to regular priced items. Sale discounts may not be combined with any other offer or discount, including student discounts, education discounts, membership discounts, and coupons.