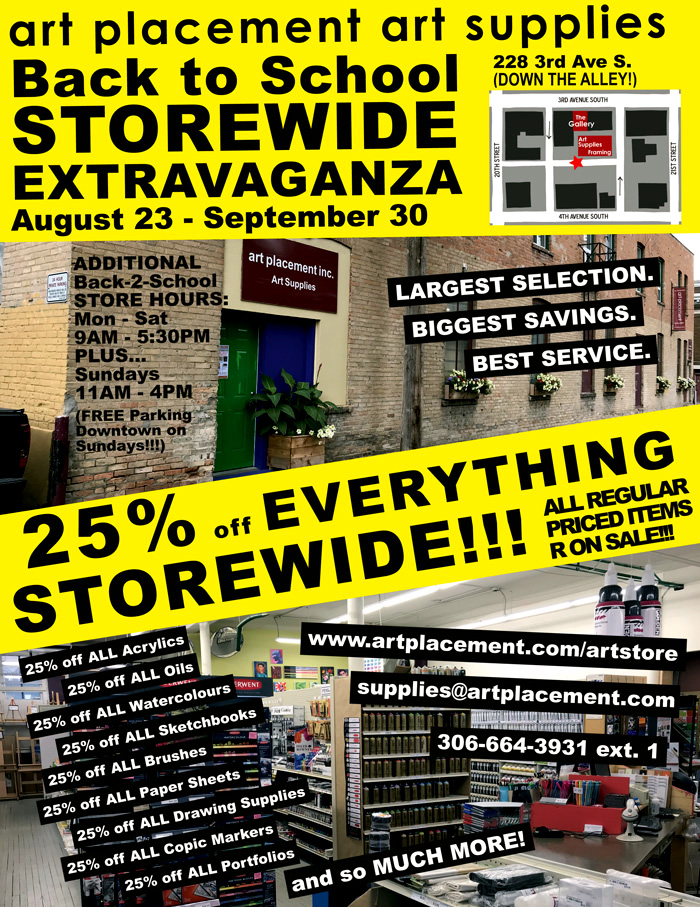 Check out our products page for more info on all of the items that we carry. For questions about our products or monthly sales please call (306-664-3931), e-mail, or stop by the store.
*Remember, Sale Discounts apply to regular priced, in stock items. Sorry, no raincheques. Sale discounts may not be combined with any other offer or discount, including student discounts, education discounts, bulk discounts, membership discounts, clearance discounts, and coupons. Special order items do not typically qualify for sale discounts. Feel free to ask for more information when placing a special order.
Back to School
STOREWIDE
EXTRAVAGANZA!!!
our BIGGEST sale of the year is here!!!
25% off EVERYTHING!
August 23 - September 30
Not much more to say than that! Everything we carry in the store is 25% off from August 23rd until September 30th! It's that simple.
Fingers crossed, fall art classes will be back in the studio or classroom this year! We're super excited for a return to normal, but we also know that many things will take a little while to get back to how they used to be... and one of those things is our supply chains! Global supply chains have many interconnected pieces and most have been disrupted!
The bad news is it looks like it will be some time before these incredibly complex supply chains get back to normal, which means product availability will be hit and miss for the next little while. We have always worked hard to stock up on the essential supplies that artists need. Unfortunately, stocking levels on certain key products are currently below where we would like them to be. We'll keep doing what we can to improve the situation, but if you really want or need something, our best advice is to shop early for best selection!
Other things to know:
SUNDAY STORE HOURS:
We're adding extra shopping hours for the duration of the sale! In addition to our usual Monday-Saturday 9AM to 5:30PM, you can also now shop in store on Sundays between 11AM and 4PM. FREE downtown parking on Sundays!! Sunday hours in effect August 23 - September 30.
FREE DELIVERY:
We're still accepting orders by phone or email for pick-up or delivery. FREE Delivery in Saskatoon. Out of town shipping at Canada Post rates
MASKS STILL REQUIRED:
Masks are still mandatory at art placement. Thanks for your cooperation. If you forget to bring your own mask, one will be provided. This is the decision that we feel most comfortable with at this time. For anyone who would prefer not to wear a mask, we continue to offer pick-up and delivery service.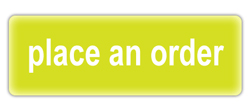 Ready to place an order for pick-up or delivery? Click the button above to order using our online order form, or you can call (306-664-3931 ext1) or email supplies@artplacement.com to place an order.