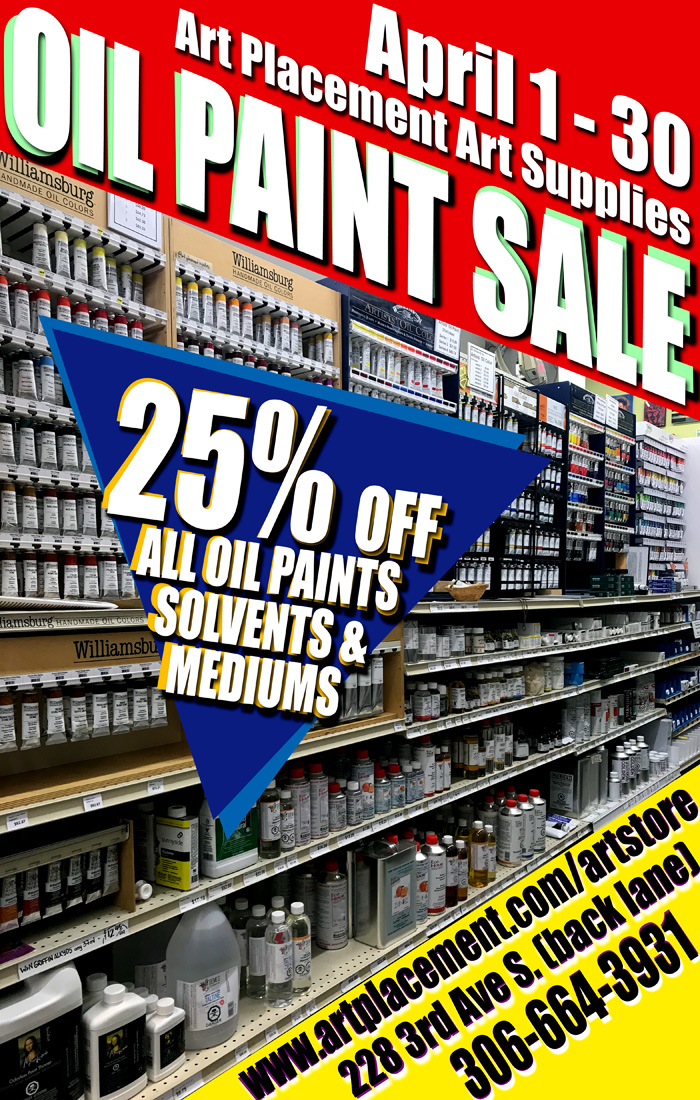 OIL PAINTING SALE
25% off our ENTIRE selection of Oil Paints, Oil Solvents, Oil Mediums, and Oil Brushes!
For the month of April, Save 25% off our ENTIRE selection of oil painting supplies, including oil paints, mediums, solvents, paint sets, and hog bristle brushes! We have a great selection, everything from affordable beginner options to top end professional quality materials, and they're all on sale!
25% off Oil Paints:
25% off Oil Mediums & Solvents:
25% off Oil Painting Brushes:
Check out our products page for more info on all of the items that we carry. For questions about our products or monthly sales please call (306-664-3931), e-mail, or stop by the store.
*Remember, Sale Discounts apply to regular priced items. Sale discounts may not be combined with any other offer or discount, including student discounts, education discounts, membership discounts, and coupons.