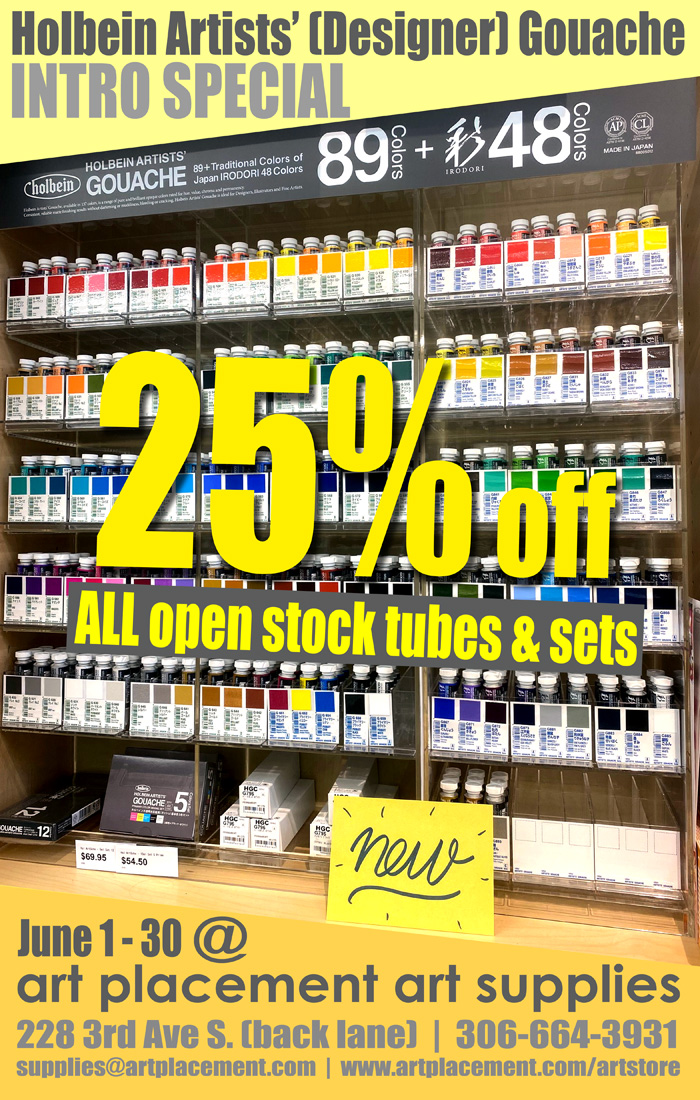 *Remember, Sale Discounts apply to regular priced, in stock items. Sorry, no raincheques. Sale discounts may not be combined with any other offer or discount, including student discounts, education discounts, bulk discounts, membership discounts, clearance discounts, and coupons. Special order items do not typically qualify for sale discounts. Feel free to ask for more information when placing a special order.
HOLBEIN ARTISTS' GOUACHE INTRO SPECIAL

25% off ALL Holbein Artists' (Designer) Gouache Tubes and Sets
Holbein's Artists' Gouache is a traditional Designer Gouache featuring 89 brilliant opaque colors in 15ml tubes. Holbein Artists' Gouache is more finely ground than other competing products. No whitening agents are added to increase opacity. Holbein Artists' Gouache will always give consistent reliable results without "milking out", darkening or muddiness.
Art Placement has just installed a new display featuring ALL 89 colors of Artists' Gouache PLUS 48 IRODORI Traditional Japanese Colors.
The NEW Holbein Artist's Gouache, Traditional Colors of Japan Irodori Series of opaque watercolor allows the user to experience the rich beauty and delicate expressions that the four seasons of Japan bring to mind during spring, summer, autumn and winter.
The Irodori color assortment is a selection of 48 of the most beloved Traditional Colors of Japan. Traditional Colors of Japan find their beauty in the changing of the seasons, with delicate color tones based upon history and color names born from nature. Holbein Irodori delivers stunning opaque color with outstanding handling qualities and excellent lightfast ratings. Available in four beautifully detailed seasonal sets of 12 colors in 15ml tubes, as well as 48 open stock colors in 15ml tubes.
Click here for more information about the HOLBEIN Artists' Gouache Line including color charts and prices.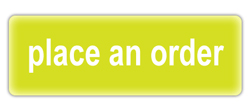 Ready to place an order for pick-up or delivery? Click the button above to order using our online order form, or you can call (306-664-3931) or email supplies@artplacement.com to place an order.
Other things to know:
SUNDAY STORE HOURS:
We're now open on Sundays! In addition to our usual Monday-Saturday 9AM to 5:30PM, you can also now shop in store on Sundays between 11AM and 4PM. FREE downtown parking on Sundays!!
FREE DELIVERY:
We're still accepting orders by phone or email for pick-up or delivery. FREE Delivery in Saskatoon. Out of town shipping at Canada Post rates