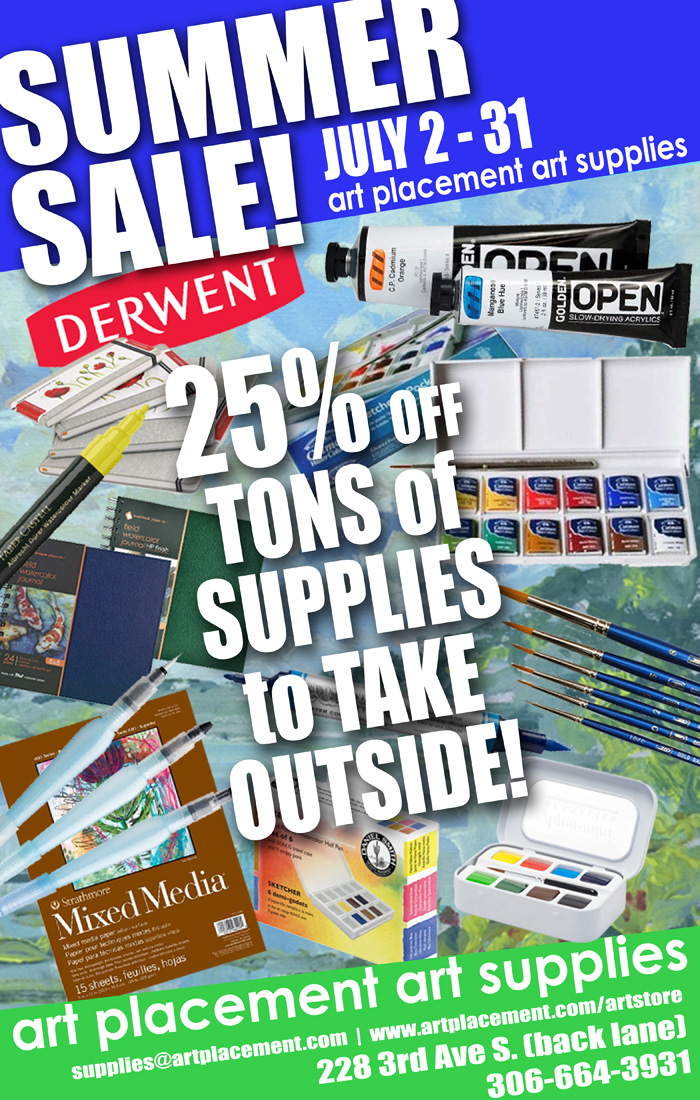 *Remember, Sale Discounts apply to regular priced, in stock items. Sorry, no raincheques. Sale discounts may not be combined with any other offer or discount, including student discounts, education discounts, bulk discounts, membership discounts, clearance discounts, and coupons. Special order items do not typically qualify for sale discounts. Feel free to ask for more information when placing a special order.
Other things to know:
SUNDAY STORE HOURS:
We're now open on Sundays! In addition to our usual Monday-Saturday 9AM to 5:30PM, you can also now shop in store on Sundays between 11AM and 4PM. FREE downtown parking on Sundays!!
FREE DELIVERY:
We're still accepting orders by phone or email for pick-up or delivery. FREE Delivery in Saskatoon. Out of town shipping at Canada Post rates

SUMMER SALE

25% off tons of supplies that are perfect for working with in the great outdoors!!
Click each item below for more info including regular prices:
25% off select PAINTS:
Save 25% off GOLDEN Open Acrylics, innovative slow drying acrylics that are perfect for field work, and all watercolour pan sets, the ultimate plein-air painting companion!
25% off select Sketchbooks and Field Journals:
Save 25% on Strathmore Mixed Media pads, available in a black, white, and three beautifully toned colours for wet and dry media; and Hand Book Watercolour Journals and Speedball Watercolour Field Books, both perfect for watercolour sketching and painting in the field and on the go!
25% off select Drawing & Sketching Supplies:
Take your drawing outside this summer with 25% off our ENTIRE selection of Derwent products, plus 25% off Watercolour Markers, which give new meaning to the concept of watercolour "sketching"!
25% off select Accessories:
Save 25% on Heinz Jordan Watercolour Brushes, Pentel Waterbrushes, and ALL folding Watercolour Palettes!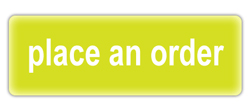 Ready to place an order for pick-up or delivery? Click the button above to order using our online order form, or you can call (306-664-3931) or email supplies@artplacement.com to place an order.